Singapore Shipping Association
Singapore Shipping Association (SSA) represents a wide spectrum of shipping companies and other businesses allied to the shipping industry. It is a national trade association formed in 1985 to serve and promote the interests of its members and to enhance the competitiveness of Singapore as an International Maritime Centre.
SSA 37th Anniversary Gala Dinner
23 September 2022, Friday
Registration are now open!
Learn more
WAVES-Issue-74
Read our latest 2022 Q2 WAVES edition here.
Learn more
Why choose us?
Explore the benefits of membership such as exclusive invitations, preferential rates and gain first-hand access to industry information, etc.
Explore all benefits
Stay in touch with the industry news
For sponsorship opportunities
The SSA organises various activities for the benefit of the shipping community at large. As a not-for-profit trade association, we warmly welcome your sponsorship support and will be happy to discuss exclusive arrangements.
Latest Media Releases & Industry News
13 May 2022
ReCAAP ISC April 2022 Report
In April 2022, 10 incidents of armed robbery against ships (in territorial seas/ archipelagic waters) were reported in Asia. No piracy incident (on high seas) was reported.
View more
18 Apr 2022
ASA SPC 34th Meeting
The 34th Interim Meeting of ASA SPC was held online on 18 April 2022 due to precautionary measures against COVID-19.
View more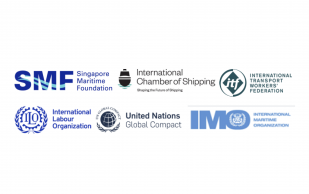 7 Apr 2022
Singapore Maritime Foundation becomes first partner of Maritime Just Transition Task Force
The Maritime Just Transition Task Force founded by the International Chamber of Shipping, the International Transport Workers' Federation and the UN Global Compact has announced that the Singapore Maritime Foundation has become its first public programme partner.
View more
7 Apr 2022
SSA signs MOU with the MPA and SMOU
The MoU, which was signed during Singapore Maritime Week, will support and equip seafarers with the relevant skills needed in transitioning from a sea-based to a shore-based career, with a particular emphasis on sustainability and digitalisation.
View more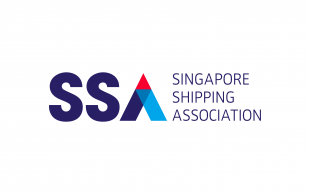 5 Apr 2022
MarineTech Conference at Singapore Maritime Week 2022 lays out plans to boost cybersecurity and strengthen resilience in Singapore
SSA announced an MOU with MPA and seven industry partners – BW Maritime Pte Ltd, Eastport Maritime Pte Ltd, Ocean Network Express Pte Ltd, Orient Maritime Agencies Pte Ltd, Pacific Carriers Limited, Pacific International Lines Pte Ltd and Thome Ship Management Pte Ltd to strengthen cybersecurity capabilities of the maritime industry in Singapore.
View more
29 Mar 2022
GCMD and SSA Sign Agreement
SSA and the Global Centre for Maritime Decarbonisation (GCMD) signed a partnership agreement to support and accelerate efforts towards helping the industry achieve its decarbonisation obligations.
View more
25 Mar 2022
SSA ASA Class NK Internal Press Release in Cyber Incidents Reporting
SSA, ASA, and Class NK are joining hands to encourage its respective members and the industry to proactively report cyber security incidents in shipping.
View more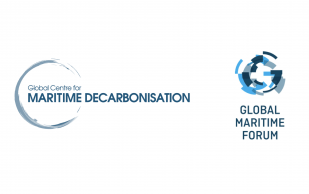 10 Feb 2022
The Global Centre for Maritime Decarbonisation and the Global Maritime Forum sign knowledge partnership
View more
26 Jan 2022
GCMD Bunkering Safety Study Award
The Global Centre for Maritime Decarbonisation (GCMD) is pleased to award its ammonia bunkering safety study to a DNV-led consortium.
View more
21 Dec 2021
The Singapore Maritime Week returns from 4 - 8 April 2022
The theme for 2022 SWM is "Transformation for Growth". Explore the brand new MarineTech Exhibition.
Read all